I've been working on this 2000cc Knuckster for quite a while now
and I thought I'd post some progression.
So, the mechanical pie throwing contest so far;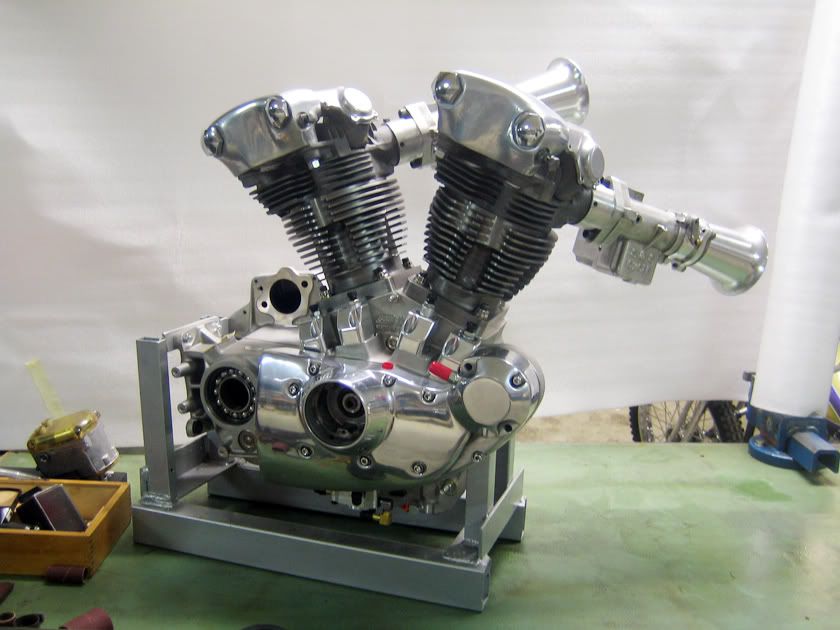 5.250" stroke
3.850" bore
8" rods
.673" Redshift cams
The pics are from a while back, the carbs are all done now and so are the push rods.
...Working on the push rod covers right now.