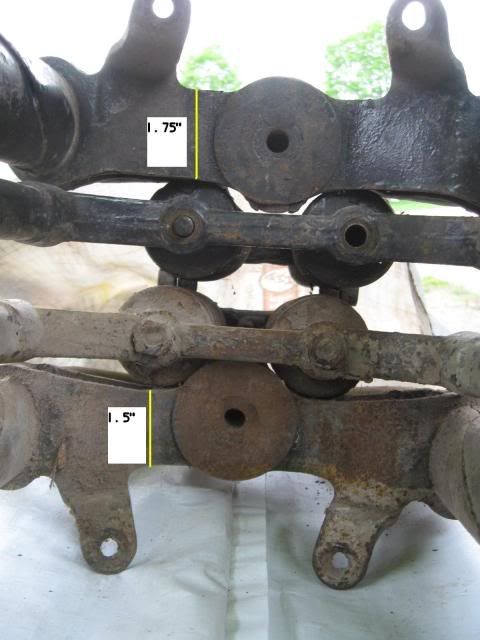 I am new here but this seems like a great forum. I need some help identifying this springer. I have six springers and the one pictured above is noticeably different than all the rest. Bruce Palmer's book (How to Restore Your H-D) doesn't seem to reference this front end. Forum member Fran-6 in the topic "Springer Forks Help?" has alot of info but all his image links no longer work.
My first question regards the narrow arch. This brazed fork with a 1" stem is narrower and less robust than my other forks. Does this date the part? The black comparison fork is a 7/8th inch stem WL fork.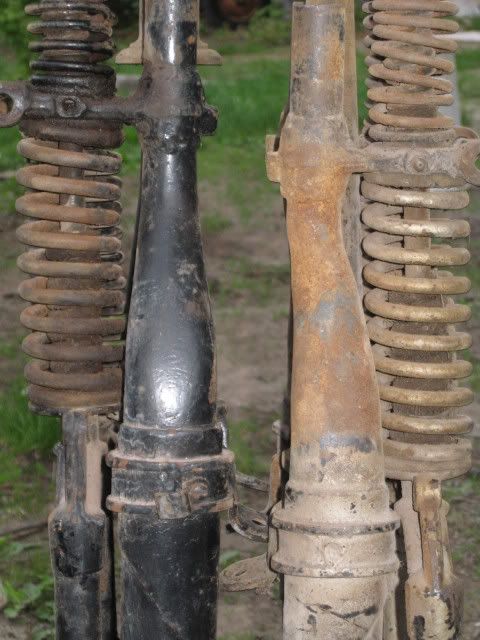 The fork has been hit because the stem is not where it should be. The pictures are taken from both sides and the deformation appears to be equal. I am wondering if the offset of the stationary leg is factory formed or is crash induced. Fran-6 makes reference to some forks not being manufactured straight. Might this be one of those? Bear in mind I am not talking about an "inline" or "offset" stem.
Let me know if you need more pictures. Thanks.