Hi !
i have bought a new General Electrics generator with incorporated low-input régulator to replace the old and burned 32-E on the "Joe Petrali" scoot .
new generator has been polarized following instructions sheet
all wires has been conected following instructions sheet :
red to Armature
green to Field
end cover stud B to + battery
here is the new wiring diagram :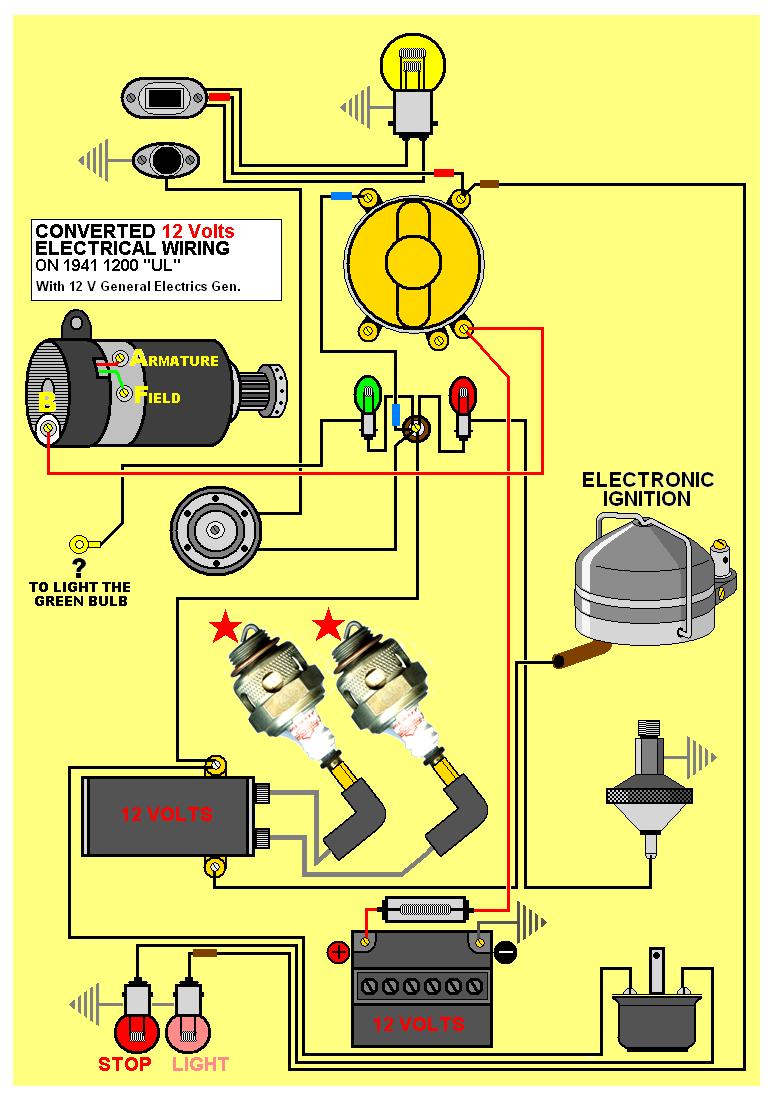 now : question :
is it normal it delivers
26 VOLTS
to the battery when i start the engine ?????
what do you think about this ?:
- is the régulator dead ??? ( brand-new-dead
)
- is there something wrong in my wiring diagram ?
and a last one ;
where will-i connect the wire to light the green bulb ???
thanks by advance
Fran-6